Moving to a new home is exciting, but it can also be a bit scary, especially for our furry friends – our beloved pets. Just like us, they need a lot of love, care, and attention, especially when it comes to moving to a new place. That's why pet moving services come to Karachi. These special services help our pets move safely from one place to another, making sure they are comfortable and happy during the journey. In this article, you will explore the wonderful world of pet moving services in Karachi, discovering how these caring professionals make moving with pets a lot easier and less stressful for both the pets and their owners. Let's delve into the caring world of pet relocation, where our pets' safety and happiness are the top priorities!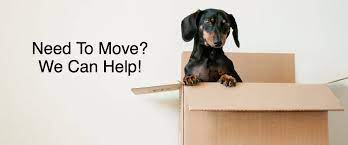 TRUSTED COMPANION IN PET RELOCATION
Galaxy Karachi Pet Movers is a reliable and caring for pets moving in the city. They are experts in transporting pets within the city and even internationally. They plan everything very carefully and help with paperwork. Their services include pet relocation consultation, documentation assistance, and the use of special vehicles to transport the animals. Their team is kind and caring, ensuring that both pets and owners feel comfortable during the move.
We love animals. We started this work because we care a lot about animals. This love for animals makes us very good at what we do. Movers know exactly what different pets need. Because they understand it, they make sure that every movement is customized or adjusted to meet the specific needs and preferences of each pet.
LOCAL PET MOVERS
Local moves mean less travel distance for pets. We can plan routes that minimize travel time, and short distances also allow quick access to familiar surroundings, helping pets settle into their new homes quickly. Our transporters are familiar with pet-friendly neighborhoods, parks, and amenities in Karachi.These Galaxy local pet relocation experts can quickly respond to any emergencies that may arise during the move. Whether it's a sudden health issue or a behavioral concern, their proximity allows them to quickly deal with the situation while ensuring the pet's well-being. They often build trust within the community through referrals. Their reliability and excellent service contribute to their reputation, making them a preferred choice among neighborhood pet owners.
INTERNATIONAL TRANSPORTATION OF PETS
When people travel with their pets to other countries, international pet transport services in Karachi become very important. These experts know all the rules about importing and exporting pets. They have a lot of knowledge and experience, so they make sure your pet's journey is not only safe but also follows all the international rules which means your pets can also travel legally and comfortably. They may offer specialized containers that maintain a stable environment for the pets, including proper ventilation and climate control. Some even provide door-to-door transport solutions, making the process convenient for pet owners.
This relaxes you and gives you less worry. So, you can focus on your journey, knowing that your pet is in good hands. Overall, Galaxy International pet transportation services in Karachi play a crucial role in facilitating the safe relocation of pets, allowing them to accompany their owners wherever they go, and ensuring a stress-free experience for both pets and their families.
PREVENT HEALTH PROBLEMS
When pets travel, they may be exposed to new environments, different climates, and other animals, which can put their health at risk. Due to changes in the environment, they may face unfamiliar diseases or stress-related problems. Our pet relocation experts understand these potential risks and take proactive steps to prevent health problems.  They create a controlled environment inside their transport vehicles, ensuring proper ventilation, sanitation, and climate control. Additionally, these professionals are trained to recognize signs of stress or illness in pets, allowing them to quickly address any concerns. By minimizing exposure to unfamiliar elements and maintaining a safe, comfortable environment, pet shipping services significantly reduce the risk of health problems for pets during travel, and ensure their health throughout the relocation process.
SPECIAL CARE FOR INDIVIDUAL PETS
Every pet is unique, with different temperaments, health conditions, and behavioral characteristics. Our pet transporters recognize this diversity and design their approach to meet each animal's specific needs. Whether it's a nervous cat or an active dog, these services customize their care strategies accordingly. 
PASSION MEETS PROFESSIONALISM
At Galaxy Karachi Pet Moving Company, our work is not just a job. It is a heartfelt sentiment. The people who work here really love animals. This deep love for pets is what makes them do their job exceptionally well. Their love for animals is not the only thing they talk about. This is something they show through their actions every day. In short, moving pets is not just a service. Pet mover's passion for animals transforms a regular shipping process into a caring, compassionate experience. When you entrust us with your pet, you're not just hiring professionals; You are welcoming a team of animal lovers into your pet's life. With this, your pet doesn't just move. They embrace warmth, kindness, and genuine affection, making the journey as pleasant as possible.
PET TRAVEL AGENCY IN KARACHI
Pet travel agencies have expert knowledge of pet travel, providing valuable guidance to pet owners, and ensuring all necessary paperwork is completed correctly and local and international regulations are met. I am in complete compliance. They ensure that pets meet all health requirements, vaccinations, and quarantine regulations of the destination country, facilitating a stress-free international move.
They help pet owners find accommodations where pets are welcome and ensure a comfortable stay for both pets and their owners. These pet travel agencies by Galaxy Mover provide emergency support in case of travel-related issues. Whether there are flight delays, changes in travel plans, or unexpected circumstances, these agencies provide immediate assistance while ensuring the safety and comfort of pets. Pet travel agencies in Karachi act as invaluable companions for pet owners traveling with their beloved animals.
Pet courier services are more than just transportation. We offer a comprehensive approach that includes physical well-being, emotional well-being, and legal compliance. These services provide peace of mind for pet owners. By entrusting, we ensure that our beloved family members can relocate to their new homes with ease and comfort allowing pets and their human companions the whole experience of traveling should be positive for both partners.