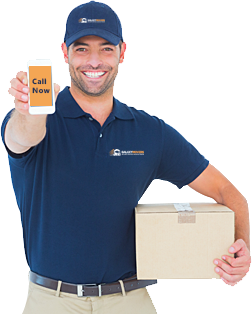 Relocating, whether as a family, a business, or an individual in search of reliable furniture transportation services in Karachi, marks a significant life event. Ensuring a seamless transition, especially for your cherished furniture, is paramount. This is where the expertise of professional furniture movers becomes invaluable. They are your trusted partners in ensuring a stress-free and efficient move.
In this comprehensive article, we will explore the indispensable services offered by furniture movers in Karachi and delve into the compelling reasons why they should be your preferred choice for relocating your treasured possessions. Recognizing the complexities of moving, our aim is to highlight the advantages of engaging these specialists and building confidence in their capabilities.
Who Can Benefit from Professional Furniture Movers?
Before we delve into the merits of hiring professional furniture movers, let's identify the groups that can benefit from their services:
Individuals and Families
For those planning a move within Karachi, be it to a new apartment, house, or another residential destination, professional furniture movers offer tailored solutions.
Businesses
Companies relocating their offices, showrooms, or warehouses within the city can depend on professional movers for a smooth transition.
Anyone Seeking Reliable Services
Individuals who prioritize the safety of their furniture and are in need of dependable transportation services within Karachi can benefit from professional movers' expertise.
The Compelling Reasons to Choose Professional Furniture Movers
1. Stress-free Furniture Relocation
Moving often entails stress, particularly when it involves heavy and valuable furniture. By enlisting the services of professional furniture movers in Karachi, you can significantly alleviate the stress and burdens associated with the process. These experts are equipped to manage the logistical aspects, allowing you to focus on the excitement of your new destination while they handle the heavy lifting.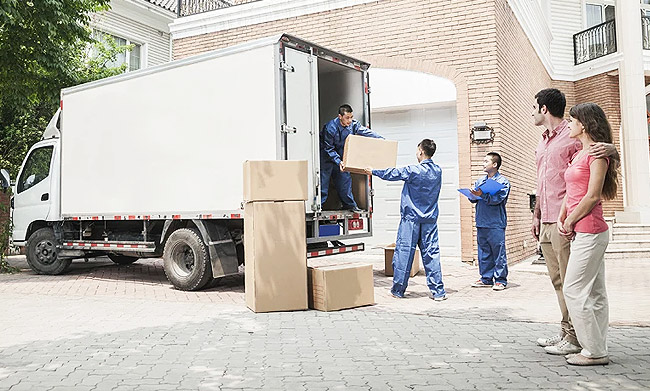 2. Expertise and Experience
An essential advantage of opting for professional movers is their wealth of knowledge and extensive experience. They possess the skills required to handle furniture with the utmost care, ensuring each piece reaches its destination in the same condition it left. Whether you own delicate antiques or bulky sofas, their proficiency guarantees secure transportation.
3. Affordable Solutions
While some may consider a DIY approach to save costs, professional furniture movers often present a more cost-effective option when you consider the potential expenses that may arise from self-relocation. Their services constitute an investment in safeguarding your furniture.
4. Safety and Protection
The safety of your furniture is a top priority for professional movers. They utilize specialized equipment and protective packaging to shield your belongings from potential harm during transit. This meticulous attention to detail guarantees that your furniture arrives unscathed.
5. Local Knowledge
Navigating Karachi's bustling streets and unpredictable traffic conditions can be challenging. Employing local furniture movers familiar with the city's layout significantly enhances the efficiency of your move. They are well-acquainted with the best routes, shortcuts, and strategies for transporting your furniture without unnecessary delays.
Additional Benefits of Professional Furniture Movers
6. Safety First
Safety remains paramount when moving heavy and valuable items. Professional movers adhere to stringent safety protocols to minimize accidents and protect your possessions.
7. Time-Saving
Time is a precious commodity during a move. By hiring experts, you can concentrate on settling into your new space while they handle the logistics, saving you valuable time and effort.
8. Expertise and Experience:
The foundation of any reputable furniture moving service is the expertise and experience of its team. Our moving teams comprise seasoned professionals who have undergone rigorous training to handle your furniture with the utmost care.
9. Affordability and Cost-effectiveness:
Concerned about the cost of hiring professional movers? Let's delve into the financial aspect, comparing it to potential expenses incurred during a DIY move.
10. Safety Measures and Protection:
Safeguarding your furniture is a top priority for professional movers. They employ stringent safety protocols and use protective materials to ensure the safety of your belongings during transportation.
11. Customer Testimonials:
Explore genuine customer reviews and testimonials to gain insights into the experiences of those who have entrusted their moves to professional furniture movers.
12. Booking Process:
Learn about the hassle-free process of booking the services of professional furniture movers and stay updated on any special offers or discounts available for your move.
opting for professional furniture movers in Karachi is a wise investment for a stress-free, efficient, and secure move. Equipped with a team of experts, cost-effective solutions, and a commitment to your satisfaction, we aim to make your furniture relocation effortless. When it comes to moving furniture in Karachi, professional movers stand as your reliable partners. They bring convenience, expertise, affordability, safety, and local knowledge to the table, ensuring a seamless and stress-free relocation experience. The next time you plan a move within Karachi, consider enlisting the services of these dedicated professionals to make your journey as smooth as possible.