Welcome to a world where trade knows no boundaries. In today's globalized realm, the flow of goods across international borders is an everyday occurrence. Whether you're a seasoned player in the import-export arena or just dipping your toes into this dynamic world, the complexities of customs clearance can seem like a labyrinth. That's where we come in – our Custom Clearance Agent Services in Karachi, Pakistan, are your steadfast partners, not just another service provider.
Overview
With Galaxy Movers, you will get an invaluable role played by Custom Clearance Agent Services in Karachi, Pakistan, as we are trusted allies for seasoned import-export players and newcomers to this dynamic arena. It explores the cause that why these services stand out, highlighting their professionalism, top-rated status, and affordability.
Furthermore, it delves into the tangible benefits of partnering with these experts, including streamlined customs clearance, compliance assurance, and cost savings. Above all, it underscores their unwavering commitment to the success of their clients, emphasizing that international trade is not merely about moving goods but also about realizing business dreams.
Through real-world testimonials and a dedicated approach, these Custom Clearance Agent Services emerge as indispensable partners, ensuring a seamless and hassle-free path to success in the world of imports and exports.
Why Choose Us for Your Customs Clearance Needs?
Expertise and Professionalism: Regarding customs clearance, you need experts who can navigate the complexities effortlessly. At Galaxy Movers, we proudly claim the title of the best Custom Clearance Services in Karachi. Our team comprises professionals well-versed in Pakistan's customs regulations and international trade laws, ensuring your journey is smooth sailing.
Trustworthiness and Excellence: Our reputation as Karachi's top-tier Custom Clearance Services speaks volumes about our commitment to excellence. We've earned our stripes as a trusted name of Galaxy Movers in the industry. Our clients vouch for our reliability and efficiency in handling customs clearance needs.
Balancing Affordability with Quality: We understand the importance of cost-effectiveness in international trade. Our mission is crystal clear – to provide affordable Custom Clearance Services in Karachi, tailored to businesses of all sizes, without compromising quality.
The Benefits of Partnering with Us
1. Smooth Customs Clearance: Picture this: Your goods are moving through customs like a breeze, with no delays or hiccups. That's what Galaxy Movers do at its best! We ensure the process is easy so your products reach their destination without a hitch.
2. Legal Safety Net: Worried about getting caught up in legal tangles? Fear not! Our dedicated team ensures every step of your import and export journey follows the rules. We're like your legal safety net, keeping you secure and stress-free.
3. Money in Your Pocket: Who doesn't love saving money? We're experts in finding those hidden opportunities – duty exemptions, special tariff rates, you name it. It's like putting extra dollars back into your business.
4. Zen-like Peace of Mind: International trade can be a rollercoaster. With us as your partners, you can relax. Focus on what you do best – your core business. We handle all the nitty-gritty of customs clearance, giving you total peace of mind.
Choosing Galaxy Movers means choosing easy customs, legal security, cost savings, and a stress-free trade journey.
Our Promise for Your Success
We understand that international trade is not just about moving stuff across borders. It's about making your big dreams come true. That's why we're here – your trusty pals at Custom Clearance Services in Karachi, Pakistan. We're all in when it comes to making your journey in the global marketplace as smooth as silk.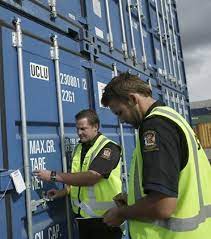 Why We're Your Best Choice
Galaxy Movers are not just some customs clearance folks; we're the dream team you need. Here's why we're your go-to partners:
Big Picture Thinkers: We know trading goods isn't just about boxes and paperwork. It's about your ambitions, and we're here to help you reach for the stars.
Going the Extra Mile: We don't clock out when the workday ends. We go above and beyond, helping you navigate the maze of regulations and red tape.
Your Success Is Our Priority: We're not satisfied until you are. Our mission is to help you shine in the world of international trade.
Why We're the Best in the Business
We're at the top of our game regarding customs clearance in Karachi, Pakistan. Here's why:
Customized Expertise in Karachi: We specialize in Karachi customs clearance, knowing the ins and outs like the back of our hand.
Efficiency Guaranteed: We ensure customs clearance is a breeze, with no delays or headaches, just pure efficiency.
Masters of Regulations: We've mastered the rule book, ensuring your imports and exports dance to the right tune of international trade.
Ready to Get Started?
For customs clearance in Pakistan, we're not just an option; we're your secret weapon. As your trusted Custom Clearance Services in Pakistan, we're all about simplifying your import and export journey. Bid farewell to customs clearance complexities and say hello to a world of opportunities.
Contact Us Now
Don't let customs clearance challenges hold you back. We're here to make it all seem like a walk in the park. Reach out today to explore how our Custom Clearance Services in Karachi can supercharge your business. Your success is our driving force, and we're eager to help you realize your dreams.
Final Wordings
In international trade, success hinges on smooth customs clearance, legal compliance, and cost savings. With Galaxy Movers Custom Clearance Services, you're not just choosing a partner; you're choosing a stress-free journey. Imagine your goods gliding through customs effortlessly, legal worries fading away, extra money in your pocket, and peace of mind to focus on your core business. It's all possible when you partner with us. So, let's turn your dreams into reality. Contact us now and unlock the gateway to seamless trade success.